Samsung Galaxy S8 Clear View Standing Cover Original
Official Samsung accessory made for the Galaxy S8
View the time, battery life, incoming calls and messages without opening your case
Provides full screen protection without additional bulk
Doubles as a mirror when not in use
Easily access all ports, controls & connectors
Qi wireless charging compatible
Delivery Charge
Dhaka & Chattogram 75/- | All Bangladesh 100/-
MoonZaraa.com
Please Visit Our New Shop For Premium Quality Lifestyle & Baby Products.
A clear view
This translucent matte cover also acts as an adjustable stand, providing the optimal viewing angle for movies, games, or video chatting.
Mix and match
Once you attach the cover, your Galaxy S8's near field communication (NFC) sensor recognizes it, sending you notifications about theme changes. You do not even need to search for a theme. The cover recommends themes that match your phone's color scheme. Change themes, wallpapers, and icons to better suit your mood.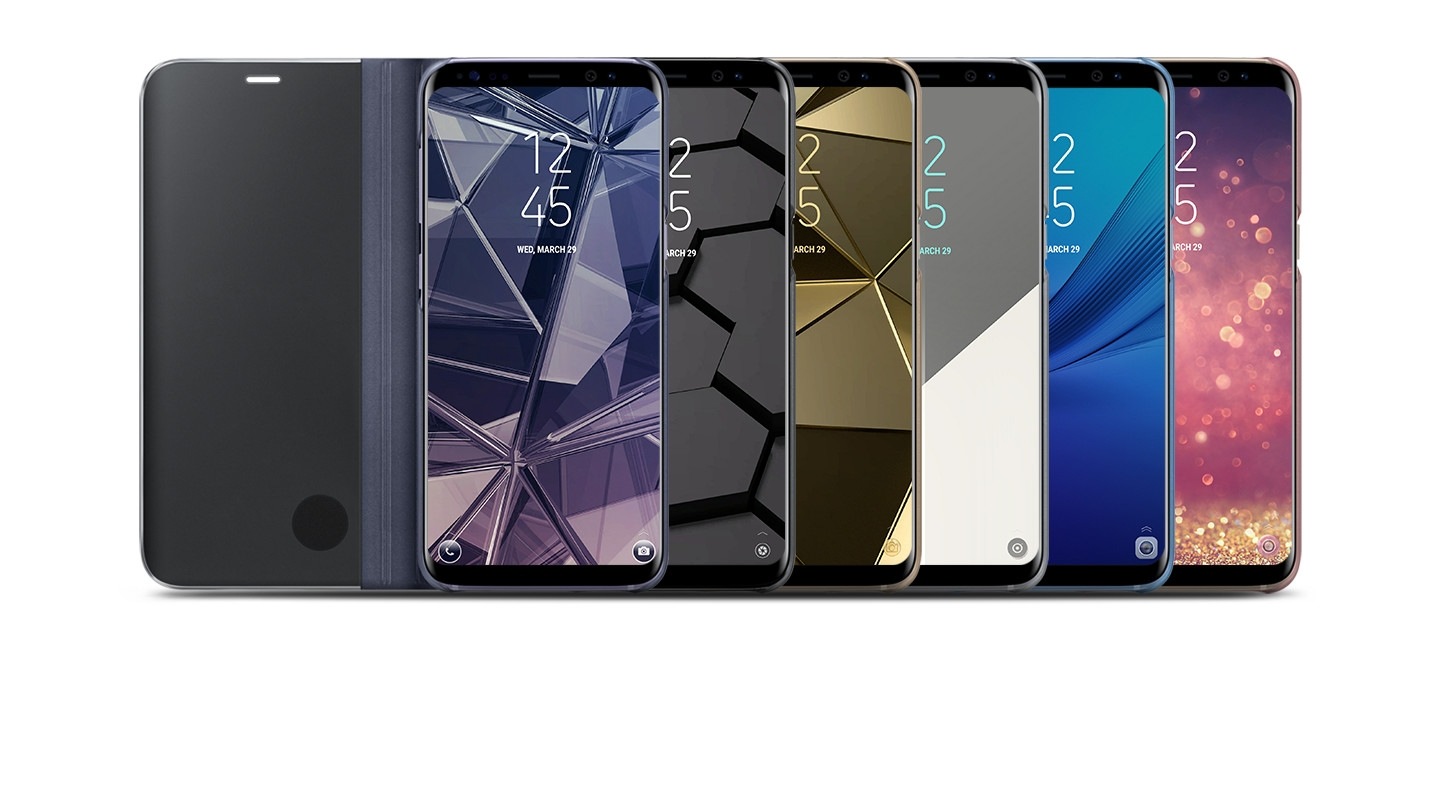 Data sheet
Color

Black, Blue, Glod

Dimensions

71.1x 150.2 x 13.5 mm

Weight

60.7 g

Misc

Original Samsung Galaxy S8 Clear View Cover Case (Silver)

Package Content

Clear View Standing Cover

Brand

Samsung

Compatible Brand

Samsung
12 other products in the same category:
Availability:
Out of stock
For Samsung Galaxy A51
Black Color
XUNDD Shockproof
Cover Case For Samsung Galaxy A23 5G
For Samsung Galaxy A73 5G
Black Color
Nillkin Super Frosted Shield Matte cover case for Samsung Galaxy Note 20
Black Color
Availability:
Out of stock
Nillkin Super Frosted Shield Matte cover case for Samsung Galaxy M53 5G
Black color 
Availability:
Out of stock
View LED notifications directly on the back cover 
Customizable smart LED Icon highlights that illuminate when notifications are received 
Availability:
Out of stock
For Samsung Galaxy S21 Ultra
Black Color
Availability:
Out of stock
For Samsung Galaxy A53 5G Case NILLKIN Frosted Shield PC Matte Hard Back Cover For Samsung Galaxy A53 5G Case With Gift Holder
XUNDD Shockproof Cover Case
For Samsung Galaxy Note 20 Ultra
Availability:
Out of stock
For Samsung Galaxy A42 5G
Black Color
Availability:
Out of stock
XUNDD Shockproof Cover Case
For Samsung Galaxy A20