OPPO A33f
ColorOS 3.0, based on Android 5.1 Qualcomm Snapdagon 410, Quad-core 1.2 GHz 1GB, 16GB (Expandable up to 128GB) Typical...
Delivery Charge
Dhaka & Chattogram 75/- | All Bangladesh 100/-

Rise and Shine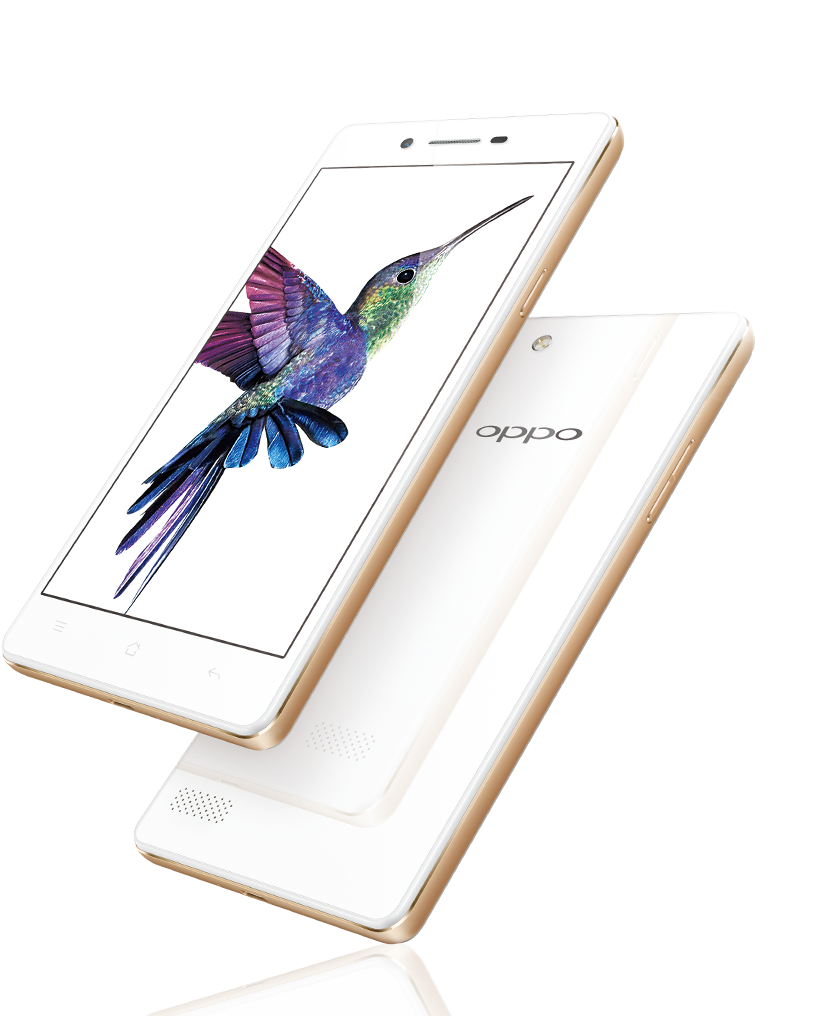 External Appearance
5.0 inch Shining Mirror Surface
The OPPO Neo 7's back uses optical coating and fiber glass for increased strength and elasticity, and achieves a thinness of only 0.56 mm. Special laminating processes make the Neo 7's back look smooth and clear, while it reflects light like a mirror. Color options include ceramic white and deep black. With a 5.0 inch screen, the Neo 7 is perfect for single-handed operation.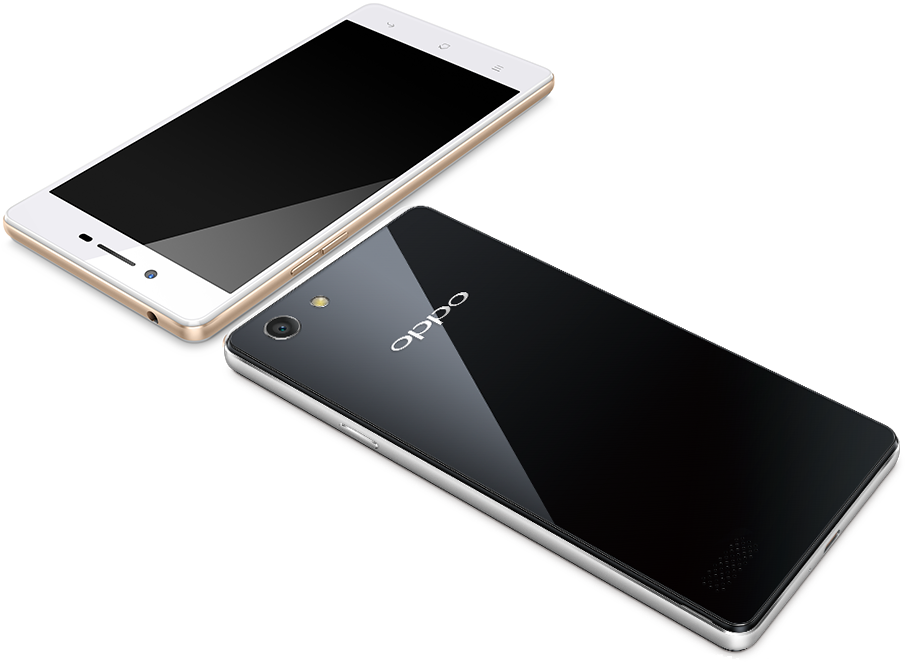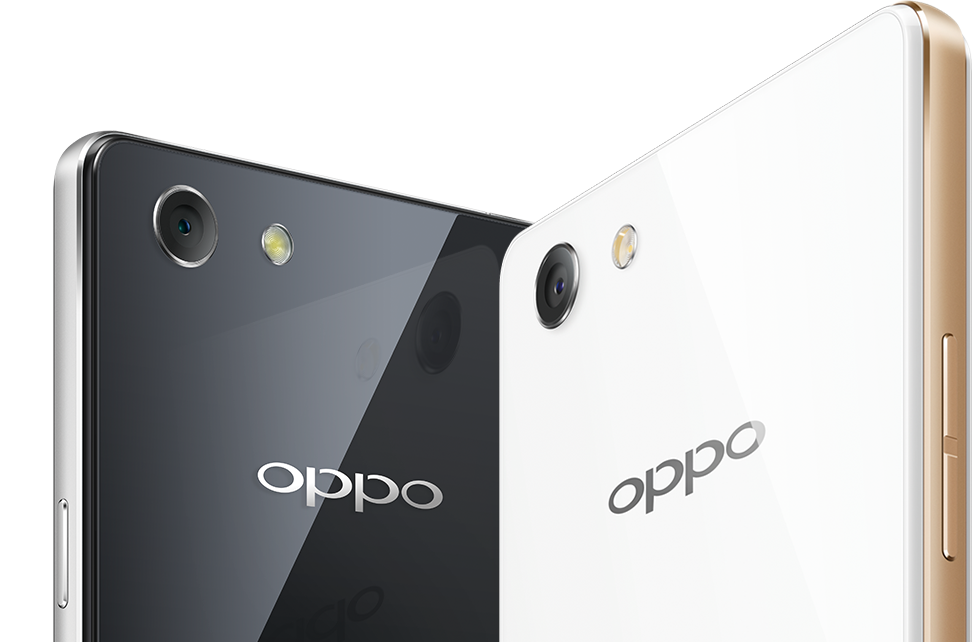 Micro-arc Frame    Feels Just Right
Based on the methodology of concentric circular arc cutting, the Neo 7's frame creates a unique 
streamlined arc. The rounded edges in its design convey a sense of ease and premium comfort in hand. 
The frame comes in two different colors, golden and silver.




The Camera Platform Takes Flight
Personal Camera That is Freely Customizable
The PI 2.0+ imaging platform contains various plug-ins for extended camera 
functionality. Functional plug-ins can be added or deleted according to one's 
needs. The camera can be customized to your preference, including the taking 
of selfies, photographs, videos, or funny pictures!
5 Megapixel Front Camera
Let the Selfie be Perfect
A 5 megapixel front camera with higher light-sensitivity and frame rate 
effectively reduces noise to take clear pictures and videos. Equipped with 
Beautify 3.0 and Filters, each selfie will be perfect.
Larger Pixel Size and Aperture for Better Images
The OPPO Neo 7 uses an 8 megapixel back-illuminated sensor with a photosensitive area of up to 1/4 inch, a wide F/2.0 aperture which allows 
more light to pass, and lets you create stunning images in all scenarios.
Ultra-HD
UltraHD shoots six photos consecutively and combines the best parts of each to a 24 megapixel ultra high-definition image, which 
has four times the clarity of ordinary photos.
*This feature is for 4G version only
Colorful Night Shot
The Colorful Night Mode uses a smart multi-frame optimization and synthesis algorithm to effectively remove noise and improve 
brightness and clarity. This mode can refresh the gorgeous night.
*This feature is for 4G version only
Screen Flash
The Neo 7's screen lights up to brighten selfies in low light. With a light-senstive sensor that can adjust the screen brightness perfectly 
to your face, you can take great selfies regardless of the light conditions.
Beautify 3.0
Beautify 3.0 for the front camera has 3 built-in 
beautification modes: low, medium and strong. 
Switch this mode on to capture your beauty immediately.
Various Filters
Every Filter mode has a unique sentiment and 
style, 11 different built-in filters for one-step 
image enhancements. You can easily edit your 
images without downloading additional apps.
Double Exposure
Take two separate photos and overlap them into 
one final image, resulting in a unique and fun 
photographic effect.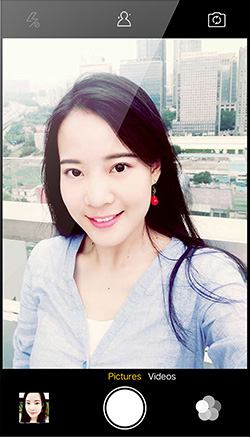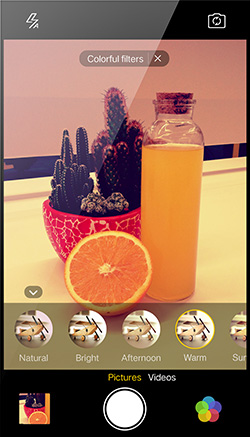 Dual SIM and Expandability
The OPPO Neo 7 is configured with two SIM card slots to make switching between business and private use easy. Both slots support 
4G networks with top speeds of up to 150 Mbps and make surfing the web or watching online videos a breeze. The microSD card slot 
supports memory expansion of up to 128 GB to document more moments of your life.
*The memory expansion for 3G version is up to 32 GB
*For the network speed of 3G version, please refer to actual speed rate

All New ColorOS 2.1 Based On Android 5.1
Faster, Steadier, Better
14 months of refinement have gone into perfecting ColorOS 2.1. Based on Android 5.1, our system is responsive, allows for smooth 
and steady scrolling, and offers more memory and power to Neo 7 users.
Quality design for us means keeping it simple, while accentuating the core content and prioritizing information accordingly. The result 
is a clear, stable and delightful user experience.

Quick Scan
Quick Scan will automatically clean the memory & cache garbage with a tap to keep your phone running smoothly.

Homescreen
Management
ColorOS 2.1 has a specialized three-in-one efficient management and organizing function. Shake the device for automatic sorting, quick transfers across pages, and management of icons by batches.
Data sheet
Platform OS

ColorOS 3.0, based on Android 5.1

Color

Black, White

Dimensions

Height 143.1 mm Width 71 mm Thickness 7.68 mm

Weight

136 g

CPU

Qualcomm Snapdagon 410, Quad-core 1.2 GHz

Memory

1GB

Storage

16GB

Memory Slot

Expandable up to 128GB

Connectivity Technology

GPS Supported, Bluetooth 4.0, Wi-Fi 2.4GHz 802.11 b/g/n, OTG Supported, NFC No

Network Standard

GSM: Band 2/3/5/8 WCDMA: Band 1/5/8 FDD-LTE: Band 1/3/8

SIM Support

Dual Nano-SIM Cards

Display

5.0 inches IPS TFT

Camera

Main Sensor 8-megapixel, Front Sensor 5-megapixel

Sensor

Distance sensor, Light sensor, G-sensor, E-compass

User Interface

ColorOS 3.0,

Battery

Typical Capacity: 2420 mAh

Warranty

1 (One) Year Official Warranty

Package Content

OPPO A33s Micro USB cable Charger Earphones SIM ejector tool Documentation Case