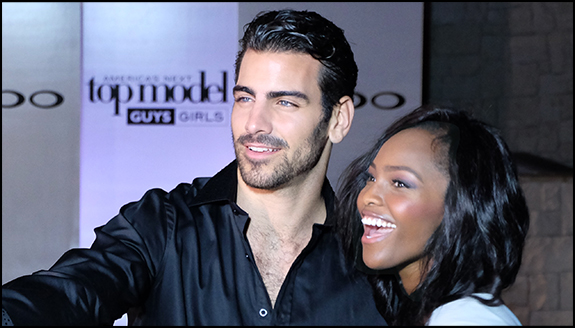 Beautify 3.0
Be Stunning All the Time
Use the Beautify 3.0 feature to your advantage and enhance your look for an always perfect selfie experience. It brightens 
your skin and seamlessly removes blemishes, so you can always look your best. You can also choose from three 
different beautification modes or apply one of the many available filters. No matter where you are, snapping a great 
looking photo will be easy and quick.
Mamé Adjei & Nyle DiMarco 
from America's Next Top Model Cycle 22